Frequently Asked Questions
---
---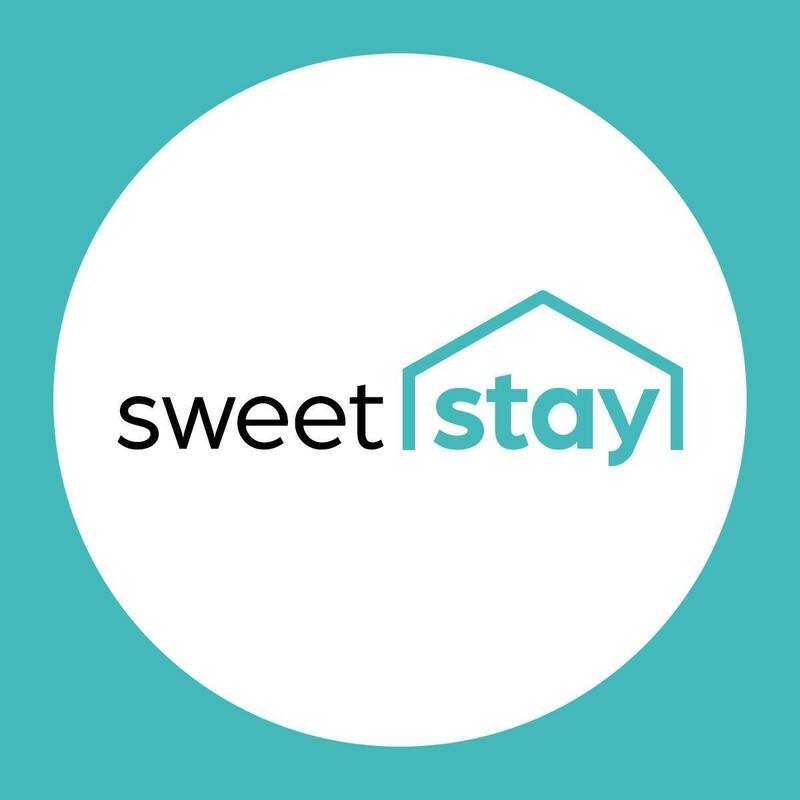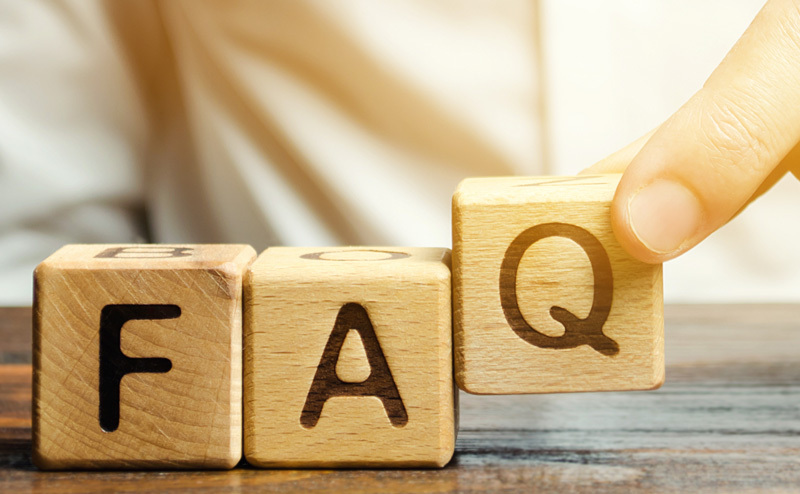 What does Sweetstay do?
In short, we help property owners increase their income with short-term rental solutions, while reducing their workload at the same time. We manage the day-to-day operations of Airbnbs and other short-term rental platforms, including online listing, photography, pricing management, payment collection, guest communication, cleaning, laundry, toiletries and check-in of guests.
What plans are available for me?
You'll now be able to choose between a FULL or LIGHT management plan. Our FULL plan, available only in selected cities (see below), is the best option if you don't want to think about anything more than checking your rental income growing, while our LIGHT plan is best for those who need only our cloud services (no cleaning, no check-in).
How long until I start earning?
We will get you up and running as quickly as possible. Your listing will normally go live approximately one week from the date of the onboarding meeting. Your property will also be marketed on other platforms including Airbnb, Booking.com, Homeaway and Expedia - these listings will go live in a few days after your Airbnb listing. It's very important that you get in touch as soon as you know the first availability date of the property so that we can get you live and start accepting advance bookings.
How much will my property let for?
We will maximise your returns in line with your financial goals. Our team will consult with you at the onboarding meeting to establish what your financial goals are. We will apply a pricing strategy that best matches this. We will plug in our pricing algorithm, which will be adjusted periodically after assessment of our price experts. If your property is new to Airbnb and you do not yet have guest reviews, we will list the property at a lower rate for a short period to encourage some early bookings. This is because we know from experience that properties with guest reviews get more bookings and can realise their full value; the initial discount period aims to get your property into that category quickly.
How do I get paid?
Payments in and out of your account are seamless and easily trackable via our monthly report. Each report will be uploaded in a shared cloud folder always available to you, wherever you are.
Sweetstay will collect funds on your behalf and pay you the total amount excluding fees in monthly payments. Apart from Sweetstay's management fee proportion, the cleaning fee is still paid by the guest. Sweetstay will deduct the cleaning fee from your payout to cover the cleaning cost (which includes bedding and towels) .
Are there any other costs to consider?
We've built a transparent payment structure so that you can keep track of every spend via your host dashboard and monthly report.
Cleaning fee and replenishment:
Guests make payments for this, and you will see the money coming in and out of your account so it's important to note. We set the cleaning fee according to how many bedrooms you have, and whether additional beds like sofa beds have been used. Since the guests cover this, there is no cost to hosts for cleaning after bookings apart from the share of Sweetstay's management fee, which accounts for the cost of coordinating the cleaners. The cleaning fee paid by the guest will includes also toiletries and cleaning products.
I need to use the property myself – how do I temporarily block bookings?
You can get in touch with your Sweetstay Account Manager and inform us about the dates you want to block in your calendar. Before you arrive, we will make sure that your property is clean and ready. Please note that when you check out there is a mandatory cleaning fee added to your account so we can prepare for your next guests.
What happens if I decide to stop working with Sweetstay?
Please inform us at least 30 days before the expiry date of your contract and we will simply deactivate and hand over your listing back to you. Please note you must honour all upcoming bookings regardless of the cancellation period, or pay the cancellation fees per booking if you need to cancel them.
In which languages does Sweetstay provide support?
In our Help Center, you can find articles and instructions in English. In addition, you can contact us in English, Spanish, Italian and French.
---
---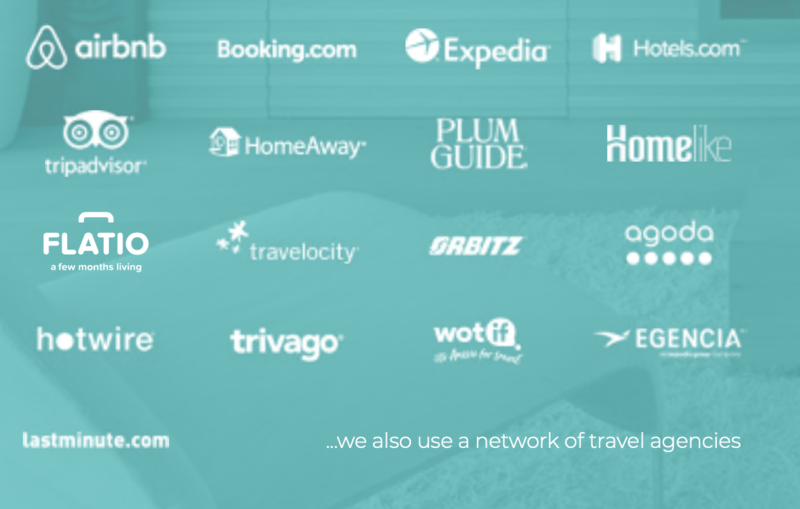 ---
Which booking channels are integrated with the Sweetstay platform?
We support major booking platforms including Airbnb, VRBO, Booking.com, HomeAway, TripAdvisor, Agoda, Plum Guide and many more.
Which additional services are available for Sweetstay users?
Sweetstay's all-in-one platform offers a dynamic and constantly expanding Marketplace including advanced pricing automation, keyless entry technology, and much more, allowing Sweetstay users to utilise their many special benefits.
Does Sweetstay offer Account Managers?
Every homeowner will have a real person to talk to. These product experts guide you through your journey with Sweetstay, understanding your goals and helping you make the most out of your rental property.
Is Sweetstay available in my country/city?
Sweetstay is currently available for FULL management in Florence, Milan, London, Paris, Gibraltar and Jerusalem. More locations will be added over time. LIGHT management is available everywhere!
Who will help me get started?
You can easily sign up or send an email to info@sweetstay.com, where our sales team will explain the ins and outs of Sweetstay's system for you. You'll need to create an account, which we will integrate with your listings on Airbnb if you already have one. Our onboarding team will then walk you through the account setup and connect your rental platform to all your booking channels. Finally, if you'll still have questions at that stage, feel free to contact our support team.
---
Listing Your Properties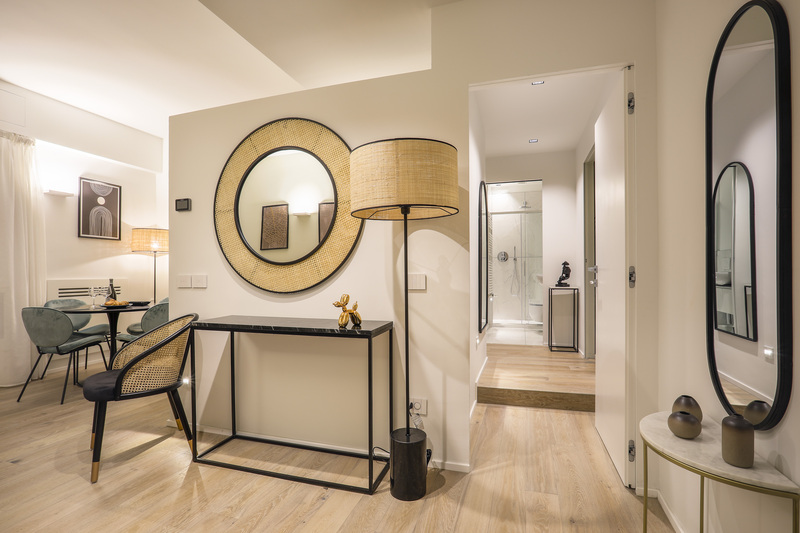 Does Sweetstay provide pricing recommendations for listings?
For pricing assistance, Sweetstay has integrated with a variety of automated pricing tools in order to utilise their expert pricing algorithms and optimise your profits.
Can Sweetstay prevent double bookings with properties listed on multiple sites?
Yes! Our site is designed to list properties across different channels, and our multi-calendar prevents double bookings.
Can Sweetstay increase my Airbnb SEO?
Our software runs automatic processes in the background of your account to increase search rankings and encourage more bookings. Additionally, because Airbnb's algorithm rewards the more attentive hosts, the rapid responses to booking requests and guests inquiries provided by Sweetstay's 24/7 Guest Communication Services guarantees that you will never miss a booking, increasing your visibility.
---
Plans, Payments, and Pricing
Does Sweetstay offer a solution for payment processing?
Sweetstay has integrated with Stripe and Paypal, the most reliable and seamless payment processing systems, for easy and reliable collection of accommodation charges, along with all reservation related fees, and Paypal . Sweetstay is integrated also with Swikly (only in Euro at the moment) to secure damage deposit without any impact on credit cards limit.
What is the policy for cancelled bookings?
The policy for canceled bookings depends on two factors: the respective cancellation policy of the channel it was reserved through, and whether the guest or host canceled the reservation.
How can I earn more from my rental property through Sweetstay?
We have developed a comprehensive pricing strategy that reflects factors such as city-wide occupancy rates, travel trends, property location, events, seasonality, competitor pricing and more. Our team of seasoned hospitality strategists will ensure that your revenues are maximised throughout the year.
How do I keep track of my earnings?
Your bookings, calendar and revenue can be found in your personal Host Dashboard, which you can access via a dedicated website and app. This dashboard is updated in real-time and gives you an insightful overview of your property and its yields.
---
Safety
What measures are taken to ensure the safety of my property?
For all bookings, we ask for the guest ID where we match the name with the booking, for a booking made in the name of someone else we request the ID of the person who is staying in the apartment. If we can't get the ID of the person who made the booking, the greeter will report that to us and we'll cancel the reservation to keep you and your property safe.
What happens if guests damage or steals my property?
We have strong processes to vet guests and ensure we control who stays at your place, but we do ask you to not keep any valuable in the property when it is available in the short-let market. In the unlikely event, guests damage or steal from your property, our team of issue resolution specialists will do their best to recover the loss it would incur for you liaising with the platform and guests. If the booking was made through Airbnb, you are eligible for a $1,000,000 Host Guarantee coverage at no additional cost. A damage deposit is mandatory for each guest upon arrival. Sweetstay can also recommend a partner service provider to insure the property.
What certificates do I need to start hosting with Sweetstay?
Depending on the market, we may require specific documents in order to list your home with us. However, we do expect your property to be fully compliant with all local health and safety regulations, as well as any rules and regulations from the government. Prior to hosting, we recommend contacting your gas and electricity suppliers for an up-to-date safety inspection, and to make sure that all fire and carbon monoxide alarms are functional.